Senior Care
Senior Care Alarms can be used for any situation at home for when you need help and are unable to get to a telephone. They are the most effective ways to keep you or your loved ones safe.  These alarms are used by thousands of people across Ireland and the UK every year. They can be worn on your wrist or around your neck.
EV07 Unit – Personal Alarm
This Personal Alarm is a clever device that allows the wearer to access help at any time or place.
SOS Alarm button activation – Voice prompt when alarm is triggered.
Two-Way calling with call recording.
GPS outdoor tracking and BLE/Wifi indoor tracking.
Docking Station provides quick charging – when the unit has a low battery a signal is sent to the central monitoring station.
Always have the device on you.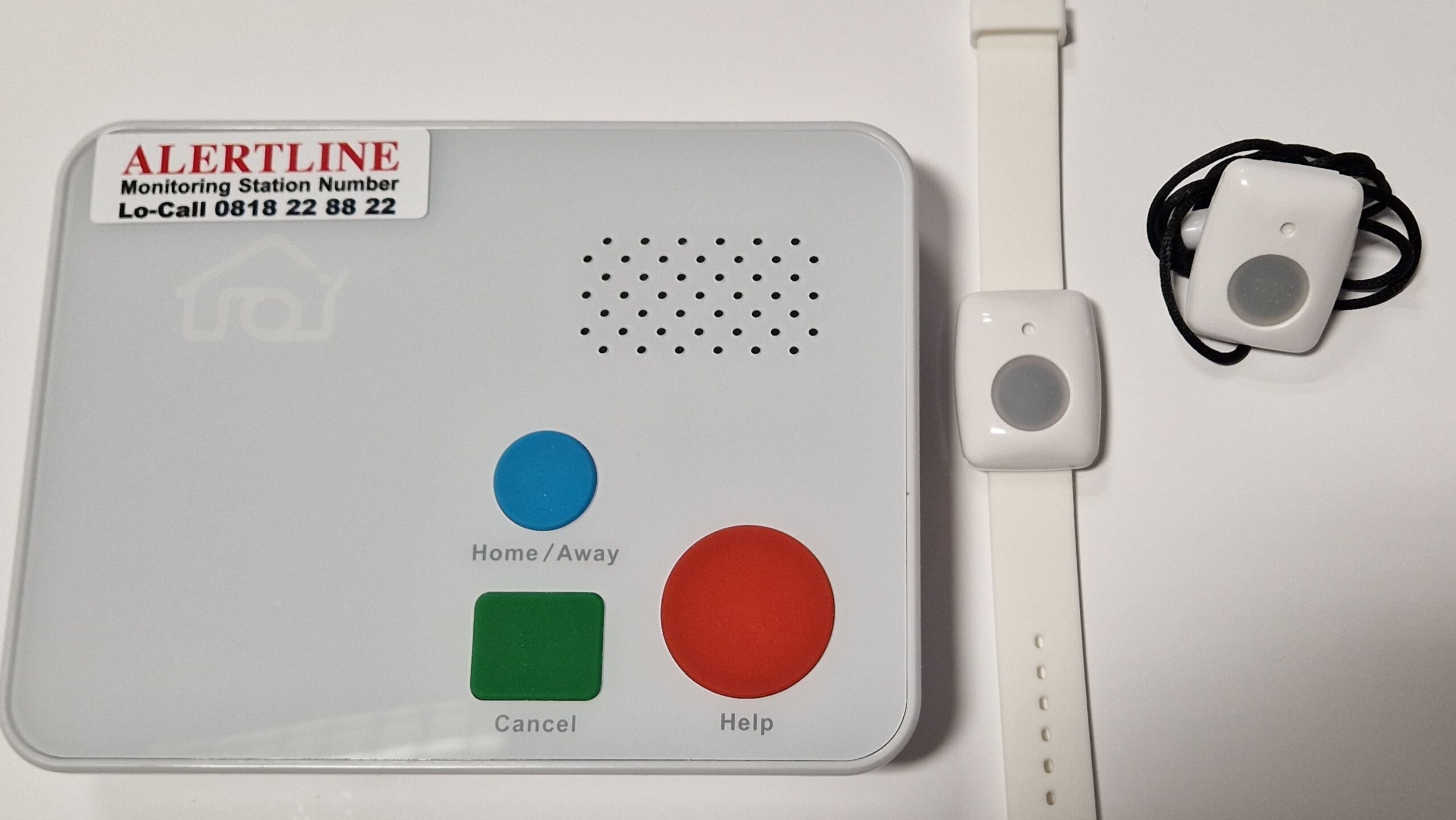 Senior Care Alarms PSTN & GSM Alarms
These units can be used with or without a telephone line.
The PSTN unit needs a telephone line to connect to the Monitoring Station
The GSM Unit does not need a telephone to connect to the Monitoring Station
Whenever you need assistance simply press the button – this will alert the monitoring station and one of our highly trained operators can then talk and listen to you.
Our primary goal is to provide excellent service
and products to all our customers.
We believe in working closely with our customers and are willing to adapt our services and products to meet our customers requirements. Our monitoring station is maintained to the highest level so we can provide an exceptional service.